Application procedures that require you to know laws and regulations related to applying to various government agencies, approvals, permits, and customs clearance are required when exporting and importing goods.
Naturally, this requires expert knowledge and a grasp of the latest information from various ministries. The proper applications must be submitted quickly.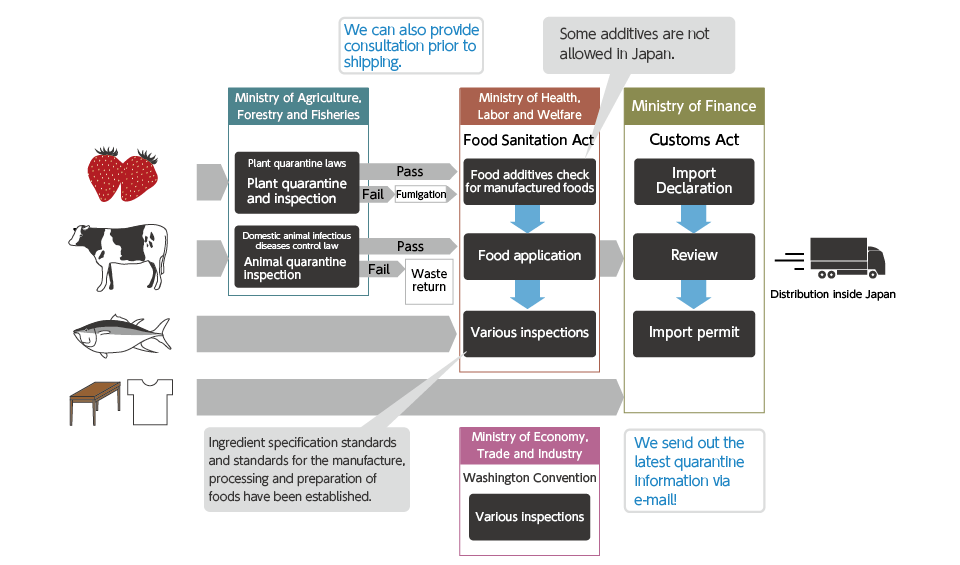 Three Benefits of the AEO System
Based on the AEO system, we have been qualified as authorized customs brokers and authorized warehouse operators, allowing us to offer our customers smooth clearance through customs.
Did you know that
"toys" are considered food

?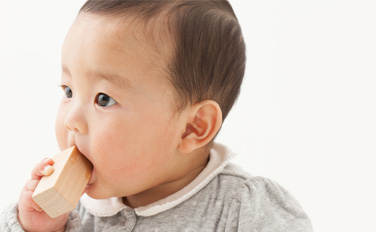 Toys for infants from overseas must be registered as food.
This is because an infant's health may be harmed if it puts a toy containing harmful substances in its mouth. So, just like food, toys are reviewed by the Health and Welfare Ministry and may require inspection.
Conforming to applicable food laws and regulations, our application procedures play a role in protecting the health of infants.
Examples: Origami, building blocks, miniature cars, balloons, stuffed animals, etc.