Joint delivery
Our joint delivery service enables your cargo to be directly delivered to your location in 23 wards of Tokyo from our warehouse, which results in cost saving as well as CO2 omission. In addition, in cooperation with our partner, a joint delivery service to outside of 23 wards of Tokyo and adjacent prefectures such as Kanagawa, Chiba, Saitama and Shizuoka is also available.
* We have partnered with many consolidated transport and parcel delivery services. Nationwide shipping is also available.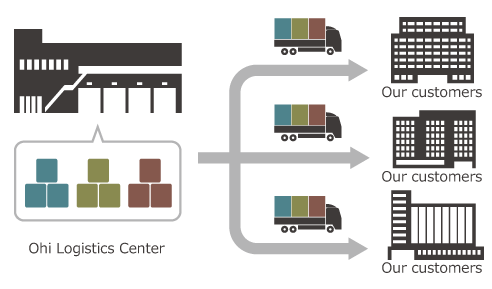 LOT and shelf life expiration date management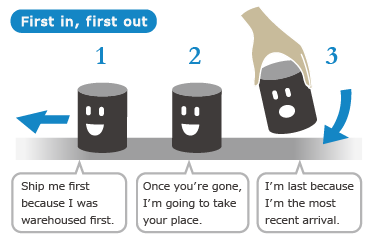 We carry out LOT and expiration date management on a first in, first out basis.
We manage stored products by product and expiration date according to your requests.
You can confirm expiration dates on our web site by using the UNI-X Web System.
Distribution processing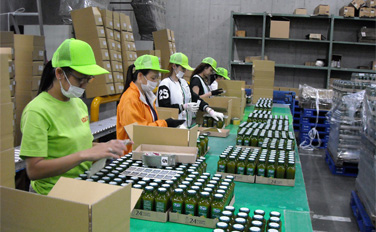 We will respond to your requests according to your product quality standards, including inspection, tagging, labeling, packing, etc.
Distribution processing from the warehouse directly delivered to the retailer reduces the burden on your business.